Managed Business Broadband — Tailored to Your Needs
We design, install and manage business broadband solutions based on the specific needs of the client.
Cost-Effective Business Broadband

"We take a slightly different approach to the average business broadband provider. We prioritise speed and reliability while providing passive security measures and cost-effective solutions."
At Optimus Networks, we deliver bespoke solutions that allow our clients to deliver business objectives in the most cost-effective way possible.

We believe that broadband for business should always be a customised service — rather than an off-the-peg product aimed at making life for the provider as easy as possible.

That's why our solutions begin with an in-depth consultation. From there, our managed broadband specialists utilise a variety of trusted solutions to connect users — wherever they are — to environments in the cloud and in public.

Combined with in-built security and powerful analytics, our business broadband solutions deliver the perfect combination of resilience, stability and optimised traffic.

Let us handle the technical stuff while you focus on driving your business forward. Call us today on 0333 016 4050 to learn more about our managed broadband for business.


What We Do
At Optimus Networks, we deliver managed broadband services for companies and organisations of all types and sizes.

We're able to scale our solutions according to the needs of our customers — ensuring they never pay for services or capacity they don't need.

Working closely with the businesses we serve, our managed broadband specialists provide a variety of fully managed services.



Hardware and software procurement


For reliable, secure and ultra-fast business broadband that optimises connectivity between cloud environments and on-site networks, call us today.



Why Choose Managed Broadband for Business
We take pride in taking the burden of fast and reliable business broadband away from our clients. The work we do saves our clients money and allows them to fully focus on what's most important — their customers.

More and more businesses are opting for managed broadband services because they:

Facilitate increased productivity by delivering reliability and speed

Allow businesses to scale up and down in line with business requirements and challenges

Offer the peace of mind that comes from knowing business communications are in safe hands

Transfer cyber security responsibilities to experienced specialists

Guarantee state-of-the-art broadband equipment and technologies

Provide the most cost-effective pathway to fast, reliable business broadband 

Improve access to cloud services
If you want experts to take care of all your connectivity requirements, the first step to getting it is a phone call. Book your free, no-obligation consultation today, and enjoy ultra-fast and reliable business broadband without the hassle.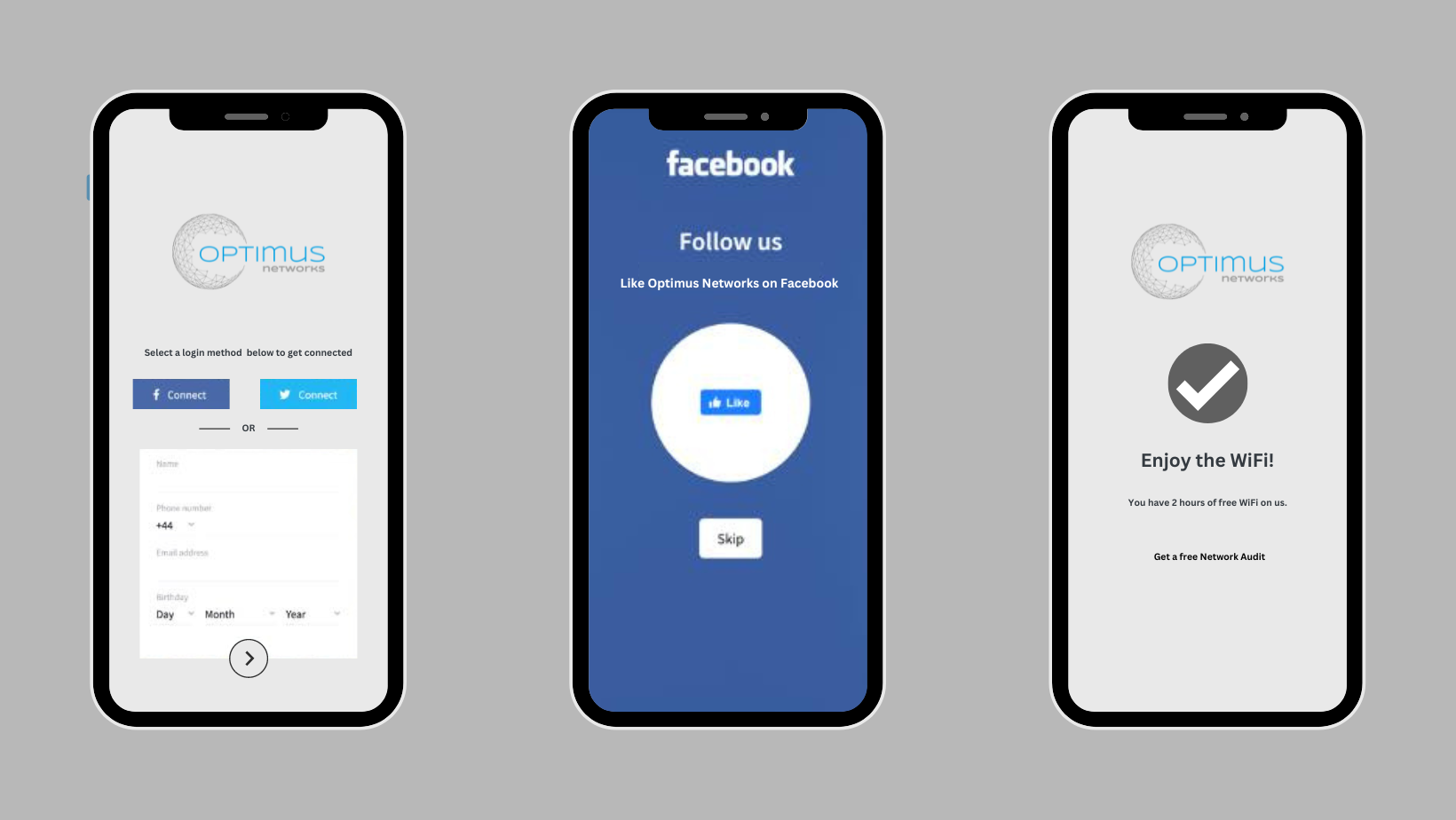 What You Can Expect
Here at Optimus, we take enormous pride in helping businesses of all types and sizes leverage the power of business broadband in a way that's both cost-effective and accessible.

When you choose us as your business broadband provider, you're guaranteed professionalism, unrivalled expertise and the following commitments:

Maximum Coverage
Every successful business requires fast and reliable business broadband in every area of their premises. That's why we don't stop until everyone gets the access they need.

Customised Networks
We will assess your site and your organisation fully before designing a broadband network that delivers for everyone — across the cloud and your IT infrastructure.

Optimisation and Support
Once you're up and running, we'll be there to monitor your network and deliver swift resolutions when issues arise.

Backup Connectivity
We use 5G technology to monitor our broadband networks and provide backup connectivity in the unlikely event of a significant technical failure.

Full Scalability
As your business grows, so will the demands you place on your business broadband network. That's why all our solutions can be scaled up or down in line with the needs of your operation.


A Static IP
Maximise your network security and stay in full control over connections with a static IP that provides you with a constant geolocation.


A One-Stop-Shop for Business Broadband Deals
At Optimus, we've developed an approach to business broadband that ensures you'll never have to go elsewhere for the latest technologies, expert installation, around-the-clock monitoring, technical assistance and ongoing maintenance.

Managed Broadband for Business Is Just a Phone Call Away

There's no need to worry about the technical aspects of business broadband when you have our experienced engineers by your side. We'll take care of all your business's connectivity requirements so you can stay focused on your operation.  
To learn more about our services or to book an initial consultation, call us today on 0333 016 4050. Alternatively, you can either send us a message via email at info@optimusnetworks.co.uk or complete the contact form below.
Ready to Get Started?
0333 016 4050
Or book a free online consultation